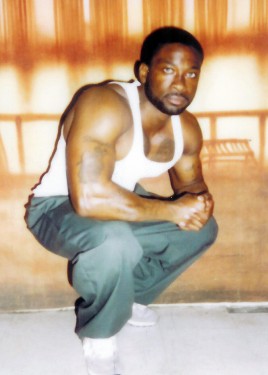 Hey you – how are you doing today? I hope things are alright and that you're doing good. Well my name is Dwight, I was born on December 16, 1981, and I'm from Dominica in the West Indies. I'm 5'9″, 185 lb, and I like to work out, read, have fun and laugh. I'm looking to make a new friend today!
In 2005 I caught this case that ended with me in prison for seven years. When I was out in the free world I lived in Mount Vernon and I had a good job being a good citizen by the law. I'm doing my time as good as I can. I learn from my mistakes – I became a better thinker and a better person. I will be home on 5/9/2011.
Can I be your friend – I hope you're someone that likes to laugh, talk, and enjoy life to the fullest. I would like to talk to you, laugh with you, and share different ideas together. If you're interested in making a new friend, write to me and we can become good friends! Thanks for reading my ad and I hope to hear from you soon. Peace, love, and happiness… bye for now.
Nickname: Dwight
Male
Height: 5'9″
Weight: 185 lb
Ethnic Background: Dominican
Charged With:
Expected Release: May 2011
Location: NY
Mailing Address
Dwight Jno-Charles 06-A-3546
Mid-Orange Correctional Facility
900 Kings Highway
Warwick, NY 10990-0900
United States