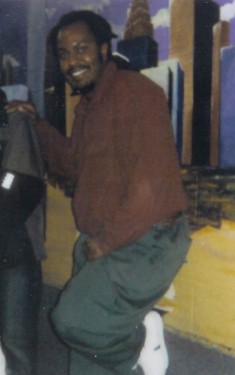 Greetings to one and all. My name is Jason and I'm from Crown Heights, Brooklyn. I'm 33, never been married, have no children, and I'm part of the Rastafarian Clergy of The Church of Haile Selassie I.
To know me is to be inspired. Why? When I was a child, I spoke as a child, I understood as a child, I thought as a child. But when I became a man I put away childish things.
I won't put my business on the world wide web, however, I'll tell you what I'm about today. I'm about truth, speaking what I feel is right at the appropriate times, and building. I'm about brainstorming, networking, education in both conventional and unconventional senses of the word, as well as growth. I'm about encouraging my peers, helping who I can and sharing what I may have, whether it be spiritual, tangible, or emotional, because today I know that it's not all about me and the sun will rise and set whether I'm living or deceased.
What I'm saying is, let's build and see what comes out of whatever it is that we can establish. The possibilities are infinite.
Nickname: Jason
Male
Height: 5'11″
Weight: 190 lb
Ethnic Background: African American
Charged With: 2nd degree murder
Expected Release: May 27, 2013
Location: NY
Mailing Address
Jason Pawlette 99-A-3558
900 Kings Highway
Mid-Orange Correctional Facility
Warwick, NY 10990-0900
United States