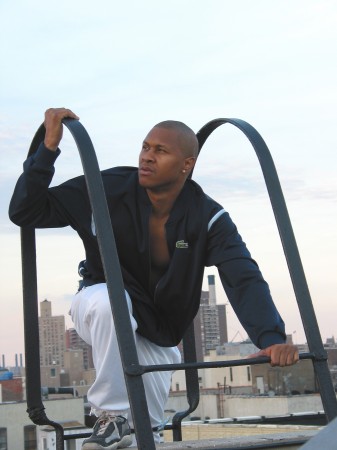 May 17, 2005 – It was a summer night on the Lower East Side of Manhattan.  I got back to my crib on Clinton and Rivington after my nightly club crawl taking care of the usual customers.  I was relaxing, smoking, and fell to sleep – my phone kept ringing through the early morning, but I didn't notice until the thirtieth time.  I picked up and it was one of my regulars and he wanted me to meet him around the corner.  Being dead tired, my girlfriend offered to go meet him.  Some time passed by and she didn't come back, and she didn't answer her phone either.  Suspecting something was up, I grabbed all my supplies and money from the apartment and ran to the roof.  The police were already there waiting for me – I ran and jumped to a nearby building's roof and escaped to the street.
For six months I remained on the run.  Finally, as winter began, the law caught up to me due to my girlfriend (who was also on the run for the same drug charges) calling 911 when I got into a fight with her.  I was arraigned and charged with an A2 drug felony.
Since then I've been doing my time and making amends with the family and friends I'd lost contact with.  I started practicing Judaism to expand my religious horizons.  I keep working on my rap rhythm and flow, my one true passion – as a matter of fact, most of the money I made on the street went to studio time, and I had just finished negotiating a record deal when I was finally locked up.
I also work out in the gym on a regular basis and enjoy playing chess with the other inmates.
I am hoping to correspond with optimistic and energetic women who can appreciate my creative talents and charismatic nature.  –Slang
Nickname: Slang Man
Male
Height: 5'11″
Weight: 190 lb
Ethnic Background: African American and Portuguese
Charged With: Possession with intent to sell
Expected Release: September 2012
Location: New York
Mailing Address

Jermaine Brown #06-A-2565
Mid-Orange Correctional Facility
900 Kings Highway
Warwick, NY 10990-0900